Bhutan
---
Providing marketing management consultancy for the Tourism Council of Bhutan for their 5-year tourism plan.
Developing a strategic plan for capacity planning and development of the Bhutan tourism workforce to enhance the quality of service provision to high-yield tourists.
Guest lecturing at the Royal Institute of Tourism and Hospitality.
Addressing students on Global Tourism Trends, Sustainability of Tourism Development and Professional Development of Hospitality and Tourism Workforce.
Providing training and development for boutique hotels in the areas of marketing, branding and human resource development.
Sri Lanka
---
Panel and Guest Speaker at Tourism Conference in Sri Lanka addressing the topic: "Is Sri Lanka ready for global tourism? Trends and Challenges".
Keynote speaker at National Hotel Management Conference 2015 addressing the topic: "Driving the Brandwagon in a Brandridden Hospitality Industry".
Training and development of the professional development of human resources in the tourism trade.
Viluxur Group
---
Provide management support and strategic consul to Viluxur management team to grow company's online business potential out of Singapore.
Advice on the development of the company's services and business expansion opportunities.
Train and develop Viluxur's travel consultants.
Assist in networking and collaboration with business partners and customers.
Ayurva Traveller
---
Appointed as Ayurva's networking guru, special consultant and advisor.
Facilitate the growth of Ayurva's business by connecting the managment team with experts in the tourism industry globally
Guide the team on evaluating and understanding tourist motivations and needs, strategic marketing and product management
Facilitate international supplier collaboration and management
Enhance service professionalism in the organisation
---
Elevated Consultancy & Training has conducted training sessions with international, regional and national public and private organisations such as the following: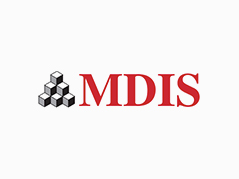 Start Elevating Your Organisation
Learn how we can help transform your organisation with a bespoke solution
Talk To Us